The manifest
About me
I'm a 30-something web developer hailing from Bruges, Belgium. I love to read & watch movies. I like exploring with my trusty Nikon. I like tinkering with computers and code. Climbing is my physical outlet. I'm always on the discovery of new, thrilling music and I enjoy the taste of a well crafted plate of food.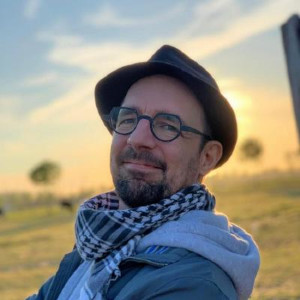 I got my first taste of the Web back in 1997 when the on line world was basically primordial soup and I hacked my first HTML website on my dads' PC over summer break.
I really got involved with all things IT during my academic years at the university. In 2003, I registered netsensei.be and started blogging. First with Movable Type, but soon switched to WordPress. The online revolution was just about to explode.
After graduating and obtaining masters in History and Applied Informatics, I spent several years contributing to a research project involving digitization and dissemination of digital content at the City Archives of Antwerp. In the evening hours, I started discovering the wonderful world of PHP, MySQL, Linux, Apache and much, much more.
In 2008, I decided to make a bold careermove and follow my passion: the Web. I started out as a developer for Statik and did the odd freelance stint. Between 2009 and 2015, I worked as a full time Drupal developer, trainer and scrummaster for Wunderkraut and XIO Belgium.
Today, I'm employed as digital data conservator for the Flemish Art Collection. Once again, I'm involved in the preservaton and dissemination of digital heritage.
About this website
Since 2009, this website has existed in various forms. I call it my own little digital factory. It's a playground, a publishing periodical, my own personal Bell Labs and so much more.